THE BEST WAY TO BURN YOUR FAT ?
Introducing the best intelligent fat burning companion, Waist Cut Hula Hoop ! With latest design of this hula hoop, it double-up the speeds and accuracy of fat burning program.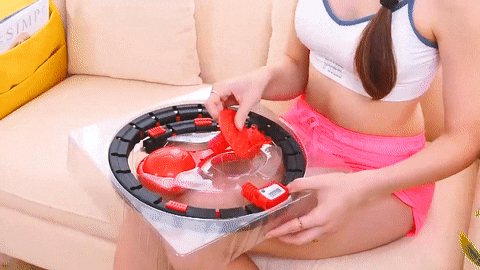 CREATE CURVE AND SAY GOODBYE TO YOUR BELLY
5 Times per week / 30 Mins per day

of using the Waist Cut Hula Hoop, you manage to burn at least

800 calories

from your body ! Nice body curve is much more easier to achieve now, it function well for waist, tummy, butt and legs tightening + slimming !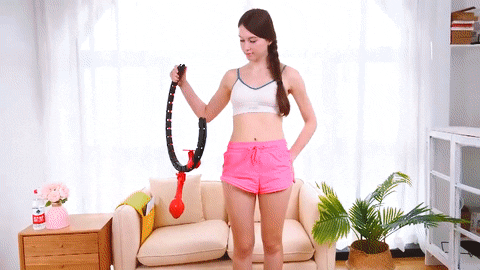 NEW TECHNOLOGY OF HULA HOOP
Specially made with
" NON-FALL "
concept, so that it fit the waist all the time and ideal for long play. Easy for installation and it takes only few
mins to complete the set up. So called

" Plug & Play "

concept, adjust your suitable size while it is on your waist and start rolling & shaking your waist !
FEATURES:
Adjustable waistband, you can adjust the hoop according to your own waist.

The hoop has a removable sectioned design, it's portable and you can use this hoop anywhere you like.

The hoop features a weighted hammer, you can add additional weight to the hammer, exercise can be tailored to your physical condition and your desired resistance level.

The hoop features an electric counter, this records your exercise and shows the calories you burn.

Magnetic massage board, this shapes your waist line and massages muscle while exercising.

This exercise doesn't require much room to perform, you can exercise at home in any room making it much more convenient than a traditional Hula Hoop.

Environmentally friendly materials used to in production
SPECIFICATIONS:
Material: ABS
Color:Black Orange
Product Size: 23.5cm/9.25inch
Adjustable Size: The hoop fits for waist 60-108cm.
Each added waistband own 3cm, maximum up to 4 pieces 
PACKAGE:
1 * Waist Cut Hula Hoop ( come with 4 pieces of extra waistband )