Duplication Drill Guide Ruler mainly used for hole positioning and drilling , which is very suitable for laying tile work, wood working, metal working & Glass Cermic Tile Marble Cutting Measuring Tool.
Duplication Drill Guide Ruler can used in 2 ways: contour duplication and hole positioning by fixing the edges because it can be freely deformed and used in various ways. 

FEATURES:
✅ TIME SAVER: No need re-measuring when you drill, the drill guide cuts down the drilling time by 70%. 
✅ Made with high-quality stainless steel, aluminum, and ABS Plastic. It can give you enough intensity and a longer lifetime.
✅ A quick-release drill guide block makes set up simple.
✅ Eliminate drilling mistakes with the hole for the drill bit. Great for all construction workers, professionals, and cabinet makers.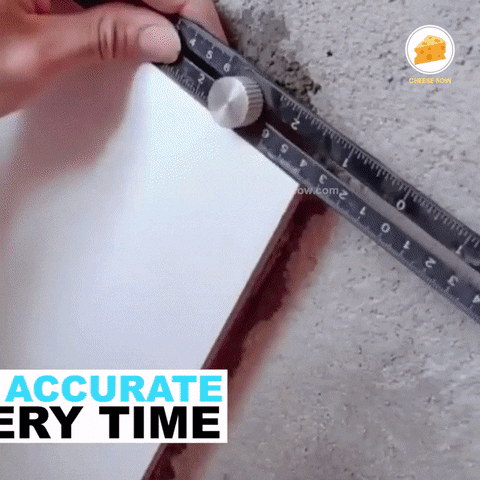 Specification:
Material : aluminum alloy/ABS plastic and is durable.
Main Usage :

Drill Guide (Hole Positioning)
Contour Duplication  
Measuring Tool
Perfect for:
Wood working
Metal
Acrylic plastic
Glass Ceramic
Tile
Marble
Cutting Measuring Tool
Size: 31*5.5*2.6cm
Shape: freely deformable

Package Included:
1x Duplication Drill Guide Ruler