Ergonomic Crochet Hook
Ultra-comfortable handles are easy on your hands for long crocheting sessions and give you precise control allowing you to create super detailed designs. Our lighted crochet hook set is Perfect for those suffering Rheumatoid ARTHRITIS or Carpal Tunnel, and as well as preventing.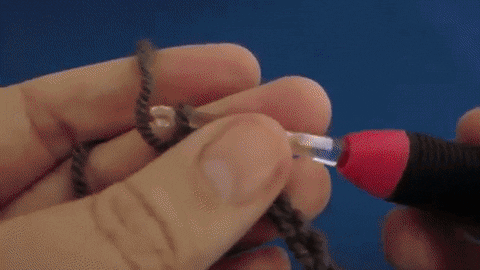 Crochet Anywhere, Anytime
With this LED Lighted Crochet Hook Set,  You can see it very clearly when you're crocheting, Especially helpful when working with dark colored yarn. You'll never have to stop or slow down again because of bad light or dark yarn.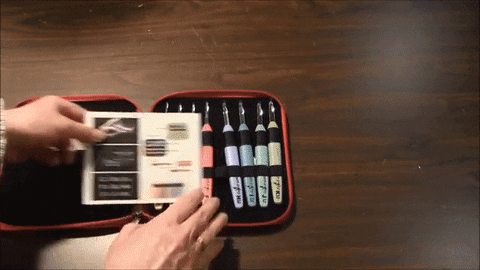 FEATURES:
This led light Crochet set can be seen clearly when crocheting, especially when dealing with dark yarn. You don't have to stop or slow down because of bad light or dark yarn.
The light Crochet includes 9 in 1 interchangeable Crochet heads, with sizes ranging from 2.5mm to 6.5mm. The crochet hook has an ergonomic handle to reduce hand pressure. You can crochet for longer without pain. Very suitable for beginners, intermediate or advanced crocheters.
Adjustable brightness levels (dark or bright) - suitable for easy Crochet under various lighting conditions, with dark yarn clearly visible, and continue to work when the light is off. 15 minutes fast charging, lasting for 7-9 hours. USB charging
The handle of crochet hook is made of ABS, and the head of crochet hook is made of durable PC. Don't worry about breaking.
Package Included:
9 *Crochets
1 *Handle
1 *Small Wrench
1 *USB Charging Cable
1 *Package