NOSE LIFTING IN SECONDS
This nose clip is according to your external shape and structure of the nose, using external physical acting force to slowly adjust your nose type and size so that modify nasal soft tissue. Scientific method ensure effect is safety, lasting, side effect free and would not hurt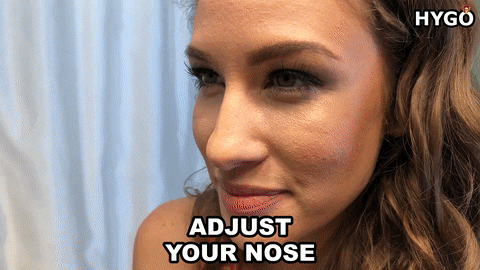 PRACTICAL & CONVENIENT
 It is easy to use and clean and will not disturb you daily life. Suit for wide nose, low nose, dump nose, crooked nose, big nose, long nose, alley nose women and men, boys and girls, ladies daily use. You can wearing it when you want to do some clean, watching TV program or online shopping. Reshape you nose anytime and anywhere.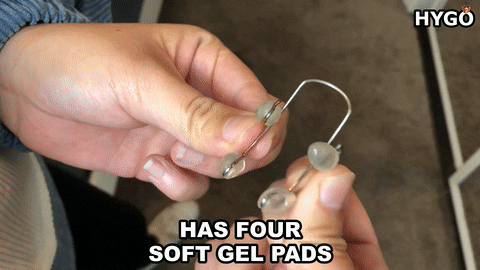 FEATURES:
Simple and easy-Just simply wear it for 30 minutes a day, you may find something changed in about 1-2 months that your nose have been mold to the shape you desired
High quality-100% New and high quality
Safety-Base on principle of physics to shape nose, safe and no harm to body
This nose clamp was developed for those who pursue beauty by wanting to cleanse the nose/nose muscles/make the nose taller / make the nose shape cleaner.
The nose uplifting clip makes the nose smaller and straightens the nose at the same time to create a cleaner nose.
Clean, convenient, and easy to remove, easy to replace.
Anyone feel free to use the nose shaping clip as it is easy to put on and can be continued easily.
The nose job clip is used not only by women but also by men!
SPECIFICATIONS:
Material: Polypropylene
Size: As pictures show
For age stage:15~40 years old, unisex
WARM TIPS:
The nose shaper is not intended to correct the shape of the nose in a short period of time. Since the nose is made of various cartilage, it is a care product that is used continuously every day.

By using soft, wear-resistant high-quality silicon, even long-wear will leave no trace and suppress pain.
Package:
2*Nose Up Lifting Shaper ( Transparent & Pink )