START CARING FOR YOUR LOVE BEFORE IT'S TOO LATE
New Life Leather Polish Wax is the game-changer for all your branded handbags and shoes. This 3-IN-1 cream is capable of not just polishing but cleaning and conditioning the leather.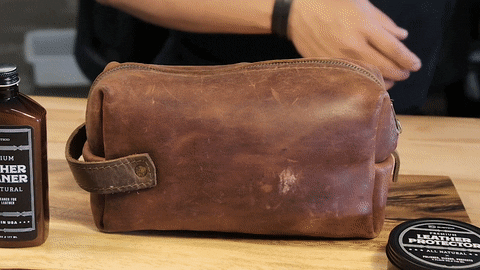 PROFESSIONAL CLEANING SERVICE FEES IS TOO OVER
When was the last time your luxury bags were sent to a bag spa for a complete treatment? How much did you pay for such service? New Life Leather Polish Wax is so affordable you can clean up to 50 times per glass bottle. Having said all that, if you still haven't done any polishing before, you are only risking your designer bags to potential defects.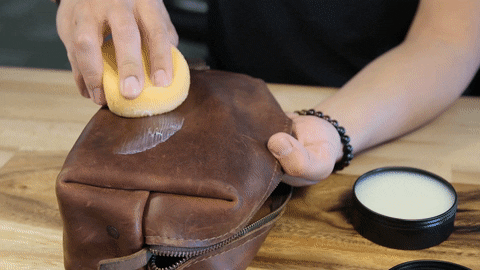 KEEPS YOUR BAGS SAFE IN ALL TIMES
It is so easy to use that any adult can do it right. No need to worry that your leather will be damaged along the process. Its ingredients which are obtained from an emulsion of natural and synthetic waxes & completely harmless to your leather bags. Wax like this will improve the leather condition overtime.
FEATURES:
Luxury Oriented Cleaner 

- focuses on all branded handbags and shoes; it's capable of 

cleaning stubborn stain or dirt from daily usage

Pay Lesser - 

getting your expensive luxury bags cleaned & conditioned on your own saves you 10X TIMES the price you pay in a bag spa
User Friendly

 

- easy application with a clean cloth
Peace Of Mind - extremely safe-to-use, works on all types of leather including your most delicate Nappa leather (Lamb Skin)
Renew Leather - gives an aged leather a new look providing a slightly darkening effect, leaving a soft and slippery touch
Additional Protection 

- end result 

gives the leather an additional coating, protecting it from water droplets, debris and potential defects like cracks & mold
INSTRUCTION:
New Life Leather Polish Wax is made to condition leather so that it can readily absorb and will nourish/restore flexibility in the fibers. When leather loses it's flexibility, its fiberous interweave will start to crack and eventually break down. With a proper care, this breakdown can be prevented. In some cases, leather articles that are well over 100 years old are as usable today as they were a century ago because the leather has been properly preserved.
Wipe off all dirt and dust and apply the leather care wax
Apply small amount of leather wax in circular motion. Wipe stains gently(if any)
Repeat the strokes until you restore shine onto your leather bag. Be gentle.
Once the polishing is done, buff it with clean cloth
If you are polishing a Lambskin Bag, please use a small amount of the cream to test it in a less obvious spot such as the inner side of your bag. Let it dry for at least an hour to ensure there is no negative reaction before proceeding.
P/S: Being gentle is the key to a successful cleaning. Remember one thing, Less Is More. Do not use one aniline, nubucks or suede leathers.
PACKAGE:
1 * New Life Leather Polish Cream