Turning Your Old Denim Jeans Into A New Look?
Denim jeans are a-must-have-item in our closets. They are part of our everyday wear. We probably have purchased more than necessary and they are turning old to collect dust. Instead of hiding them in the closet or donate to the charity, you can repurpose your jeans and relive them with your infinite creativity!  For instance, Distress Your Jeans.

Figuring How To Distress Your Old Jeans?
Well, there are various ways you can use to distress your jeans. Yet, these methods might be tedious to use. Instead, we offer you the Jeans Distressing Dremel which can be used to carry out your jeans-distressing DIY projects easily and faster. In fact, this is one of the factory-methods to create distressed jeans. 
 An Ideal Tool To Customize Your Jeans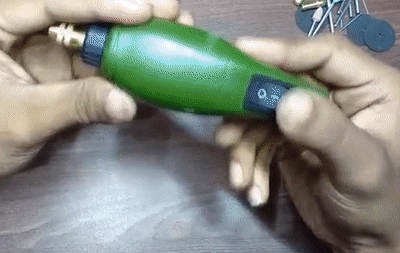 Distress Your Jeans To Create Your Own Persona
The dremel is equipped with a wide range of accessories for projects with different purposes. For instance, you can use the grinding stone to start your project and refashion your old jeans into pretty outfits that reflect your personality.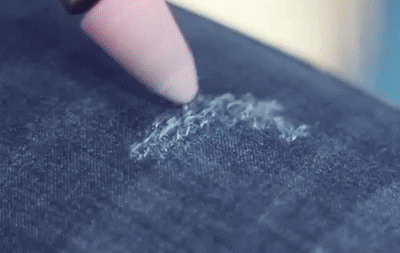 Description:
Set of Dremel with Accessories: Accommodate for different needs. Perfect for all kinds of home projects or crafting jobs such as jean distressing, grinding, cutting, sanding, carving, polishing, drilling, engraving, polishing, shaping, and deburring.
Portable: Handy Design. Use with portable cable. Convenient to carry around.
Universal: Suitable for most brands of multi-functional rotary tool kit and other rotary type tools.
Easy to use, compact, and comfortable to hold.

High-quality heat dissipation holes, hollow design is not hot, the splicing power cord is convenient for storage.
Specifications:
Material: ABS Plastic + Copper

Weight: Approx 250g
Size: 20cm * 2.5cm (L * W)
Color: Green
Input Voltage: 200V
Output Voltage: 12V
Rotational Speed: 18000RPM
Power: 15W 
Optional Style: US Plug, EU Plug
Drilling Diameter: 0.5-3.2mm 
Package Includes:
1 x Jean Distressing Dremel Tool Kit: 
[1 x Dremel]
[1 x Cable with Plug]
[4 x Grinding Stones]
[1 x Disc Mendrel]
[5 x Collects]
[5 x Drill Bits]
[2 x Cut-Off Wheels]