BEST COMPANION FOR REPAIRING
Flux-Cored Welding Rods repairs or fabricates virtually anything made of aluminum, pot metal, or galvanized steel. Use something as simple as a propane torch on up. No Flux needed! You can repair boats, props, storm doors, gutters, antiques, tools, condensers, molds, rims, air conditioning lines, refrigeration coils, bell housing, pontoons, transmission cases, and so much more.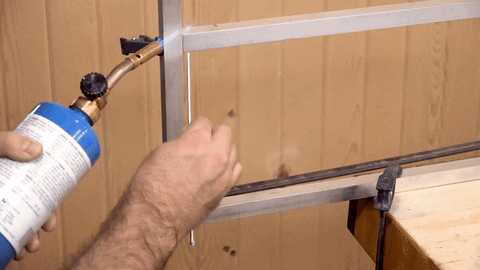 AS EASY AS 1-2-3
Simply clean the base metal, heat the base metal, NOT THE Flux-Cored Welding Rods, repair your way into hundreds of dollars of savings. Please refer to instructional video.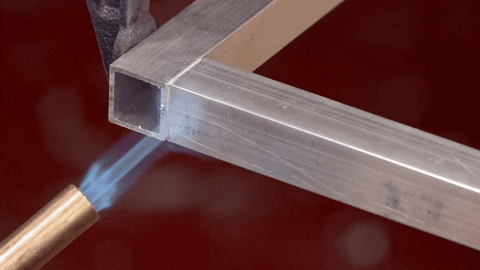 WORRYING-FREE
This item melts at 728 degrees Fahrenheit giving you the ability to repair the thinnest to the thickest metals without worrying about war-page or distortion. Flux-Cored Welding Rods even repairs pot metal; one of the most difficult non ferrous metals in the world to repair!
PERMANENT & DURABLE
Flux-Cored Welding Rods is specially formulated to make strong permanent repairs that can last a lifetime.This is a welcome addition to any tool box and 100% guaranteed to work for you. Each rod is approximately 50cm/ 19'6inch long.
FEATURES:
No need solder powder

Great welding effect,with low melting point

Great

weld-ability

 and corrosion resistance, high thermal conductivity, high electric conductivity

Widely used, mainly used for welding bicycles, locomotive compartments, chemical containers, shipbuilding, etc.

Light weight and easily carry.
SPECIFICATIONS:
Material: Aluminum Stick
Melting temperature: 480 ° C (896 ° F)
Size: 50cm(L) x 2.0mm(Diameter)
CAUTIONS:
No leakage of gases or toxins.
Excellent corrosion resistance
Minimize the distortion of the starting material during welding.

Never apply heat directly to the rod as it will crumb, and if you manage to melt the rod directly, the weld will be easily breakable.

Remember, melting the rod directly is a wrong way, and makes crumby welds.
PACKAGE:
1 Set * 50cm(L) x 2.0mm(Diameter)
10pcs / 20pcs / 30 pcs / 50 pcs
 OR
Welding Shading Hood
OR
Welding Rod 50PCS + Shading Hood