Handy Tool During Sewing Work
Our Finger Blade Ring Thread Cutter is a great tool for sewing, tailoring, dressmaking, knitting and other crafts projects. With its elastic, lightweight, lovely and practical feature, you can bring it anywhere when you have to get your sewing job done.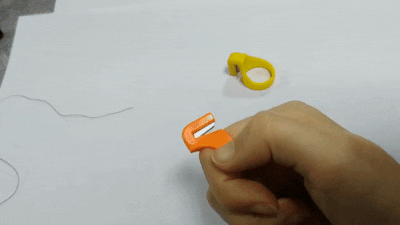 This handy cutter ring is such a convenient way to trim your yarn or thread! Adjustable, one size fits most. Hook your thread and pull against the blade safely tucked inside for a clean cut.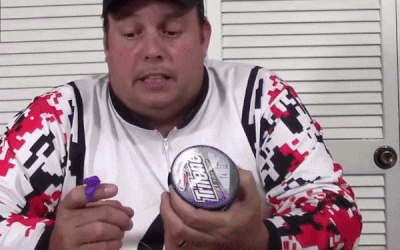 Can be used to cut fishing thread too!
FEATURES: 
There is a slit on the ring and it is expandable.
Great for hand or machine sewing.
Protect your finger from being pricked during needlework.
Comfortable, non-slip, do not hurt your fingers

SPECIFICATIONS:
Weight:

20g

Hole inside diameter: 

17mm



Material: ABS+Steel

PACKAGE INCLUDED:
1 x Finger Blade Ring Thread Cutter (Random Colors)