REPAIR ANY LEATHER MATERIALS AS YOU NEED
Our DIY Leather Repair Gel is perfect for quick and easy refurbishing jobs to bring your tattered, torn, cracked, and peeling leather and vinyl couches, sofa, and car seats back to their pristine condition. Get professional quality restoration with our DIY Leather Repair Gel's superb formula without spending bucks on crazy expensive repair shops.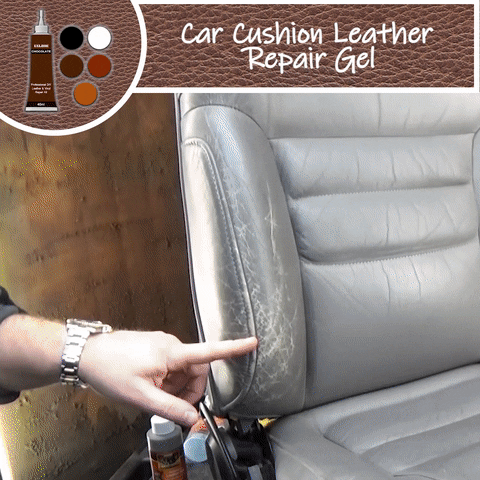 LOOK NO FURTHER
Want to reclaim your leather couches and seats' old dark brown color while removing unsightly scratches, holes, and patches of cigarette burns? Our DIY Leather Repair Gel is the best scratch filler and cleaner with the easiest steps to follow. Our dark brown leather dye can be easily mixed for all kinds of shades and hues.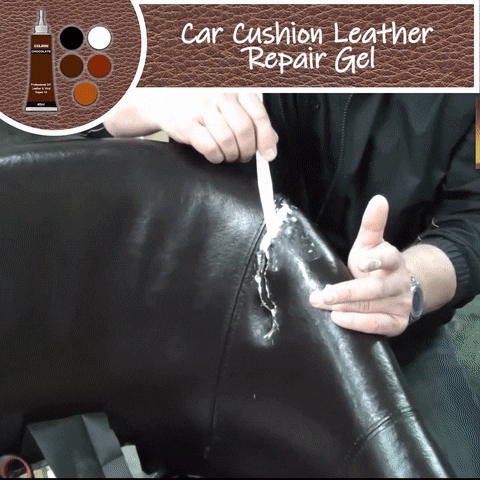 ECO-FRIENDLY GEL FOR NEWBIE & PROS
This repair gel is much easier to work with and does not require a big learning curve. Get professional results and the best brown shade in an instant for all kinds of leather restorer jobs. This leather refurbishing cleaner can also be used for belts, purses, handbags, shoes,steering wheels, cars and boat seat.
FEATURES:
Refurbish burns, holes, rips, and gouges quickly and flawlessly without leaving mark

Extend Lifespan of Favorite Stuff - Protect your favorite furniture or car seats. Repair any unexpected burns, holes, rips etc. and restore the luster of leather for pristine condition

Easy to Use - 

Just apply the repair gel without using extra tool or skill

Durable Material - P

ermanently adhere to the leather, never rip again

Keep Smooth & Glossy - 

Made of high quality material which can offer full protection for the surface of leather & prevent oxidisation

No Harm Chemical - 

No further damage to the surrounding leather

Wide Application - 

Apart from car devices, it can also be applied on any leather surface object like jacket, shoe, bag, furniture etc.
SPECIFICATIONS:
Weight: 40ml

Color: Walnut / Chocolate / Tan / Black / White
PACKAGE:
1 * DIY Leather Repair Gel